Conference facilities – LOUNGE BAR
The Avion Lounge is not just for receptions, meetings, banquets, seminars, and parties, but also serves as a weddings. The L-shaped space is divided into two parts, with a separate entrance, 90 seats and sliding wooden doors that allow it to be connected to the neighboring restaurant, making it an ideal location for bigger social or culinary activities.
A separate bar provides quick service and the connection to the kitchen enables all the amenities of a buffet. The stylish ambience is enhanced by a wooden paneled drop ceiling and windows offering a view of the surrounding greenery. A projection screen and other IT quipment are also available.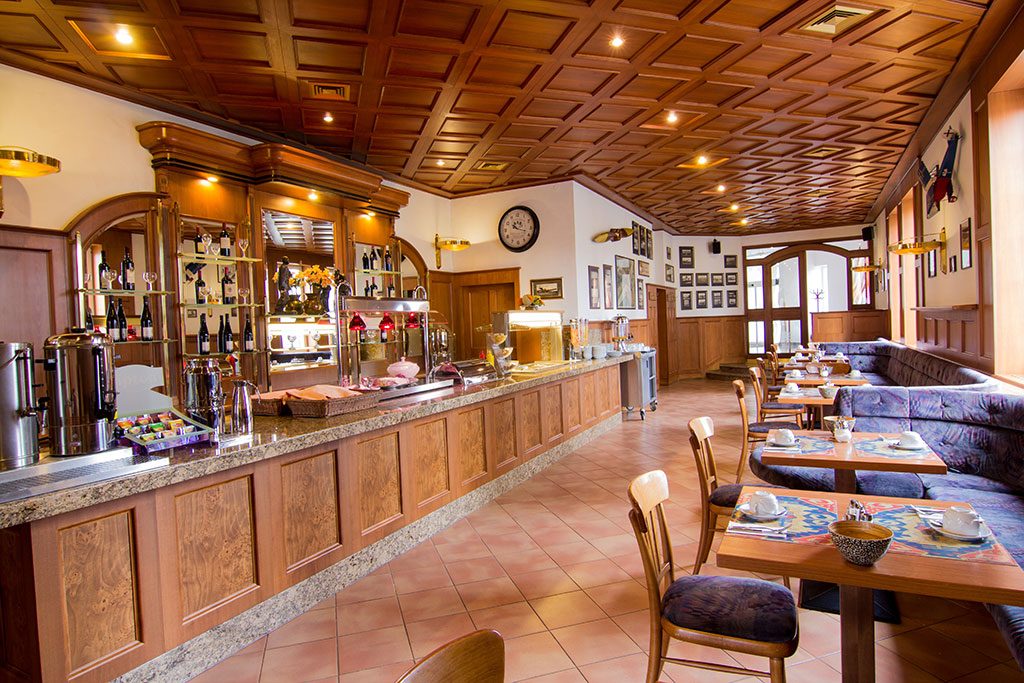 ---
Possible table layout with the capacity of the AVION Lounge
Layout U-shape – 50 people
Layout T-shape – 36 people
Layout I-shape – 30 people
Another seating possibility in the lounge at the bar – up to 40 people
Banquets - up to 100 people
Combining Avion Lounge and Ballon Restaurant creates a unique space for up to 250 people
---
We can provide for you
data projector, kinoplátno, flipchart, wifi internet, meals and snacks, we will prepare the wedding table, decoration, music.
The rental price is calculated according to the customer s requirements for individual events.
---
Are you interested in renting a lounge? Contact us!